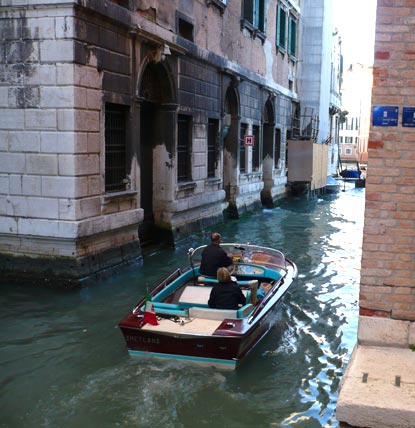 The building
This amazing, historic, 500 years old two floor residence in the San Lorenzo quarter of Venice is the perfect home from which to enjoy the finer points of Venetian life. Situated on the intersection of two canals, its rooms have picturesque views of the fascinating daily maritime life. The location is quiet and off the tourist track, yet only a 10 minute walk to San Marco square in the heart of Venice.
Second floor
Existing area includes living room with full view of both canals, large, walk in closet, and bedroom. Plans have been drawn up and are available that show how the space can be restructured to also include a kitchen and bathroom.
Third floor
Full canal views from one bedroom, the all new kitchen, and the spacious living room. An additional bedroom overlooks the courtyard and a large bathroom and hallways round out this 1025 square foot space. 18 foot ceilings, time period trim, and marble floors make for an elegant, well finished look and feel.
Google Map
Click here for the Google map of the area.