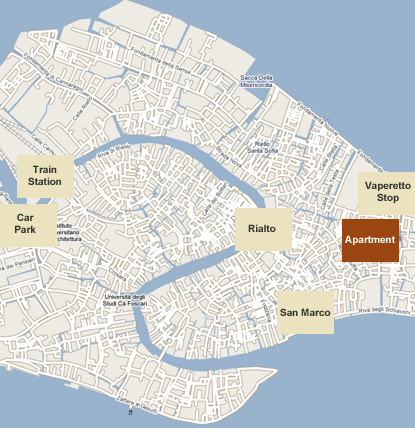 San Giovanni e Paolo square (2 minute walk)
Historic old church and square with lots of open space and plenty of restaurants and bars.
Santa Maria Famosa square (5 minute walk)
Large square surrounded by restaurants, bars, and specialty shops. Full of fresh produce and flower stands throughout the day. Church presents many evening musical recitals.
San Marco square (10 minute walk)
Heart of Venice. Full of expensive boutiques, bars, restaurants, San Marco cathedral, and the Doge's palace.
Rialto bridge (10 minute walk)
Largest and most famous bridge in Venice. Lined with shops and steps from the large Venice outdoor market.
Google Map
Click here for the Google map of the area.